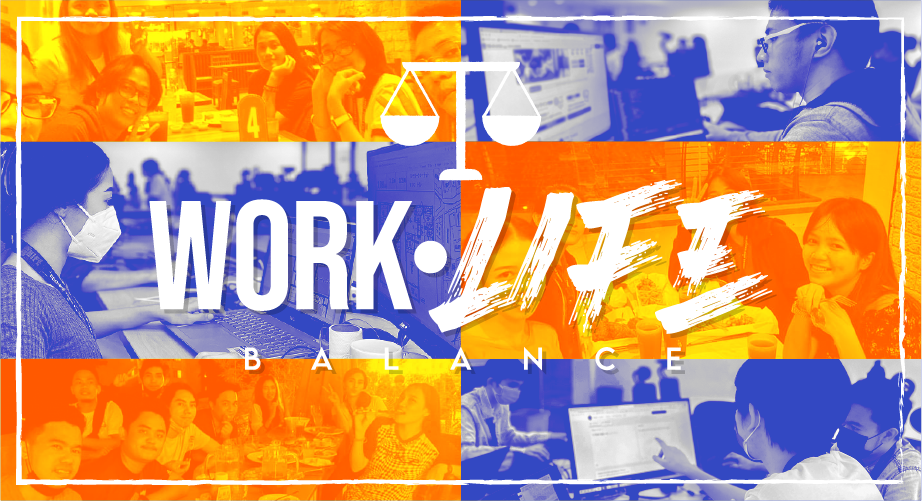 WORK-LIFE BALANCE ENVIRONMENT
We definitely agree that maintaining a good work-life balance is hard, but at the same time, it is very important for our health. Especially now that we experience the pandemic due to COVID-19, we have to be extra careful and stay safe.
As we all know in work, stress is common, so to reduce stress, our company finds ways to get a perfect balance between work and personal life and to make our IT engineers more productive.
Making work more fun and interesting will keep your employees satisfied and content with their jobs. Playing a game will help them activate their brain cells and they will get back to work with a refreshed mind. Every break time, HiPE engineers increase productivity, teamwork, and a happy workforce by engaging in some recreation. This will even make them feel better both physically and mentally by smashing out the negative vibes within them through a game of ping-pong.
Having a healthy work-life balance will help us maintain our professional motivation and allow us to work smarter, not harder. We spend a lot of time with our colleagues, so it is important to build good relationships with them. After all, team cohesion relies on mature working relationships, as people typically work better together if there's a personal element to their relationship.
In our company, we offer monthly socials to each team. Having this kind of activity makes relationships much stronger. They will be able to express their thoughts and open up to each other.
As part of our company, bonding is really important to improve the individual's and the organization's productivity. This brings your team members closer together and shows appreciation.
We at HiPE will make sure that every engineer has a good time with themselves. It will definitely build a better workplace and make them work harder.