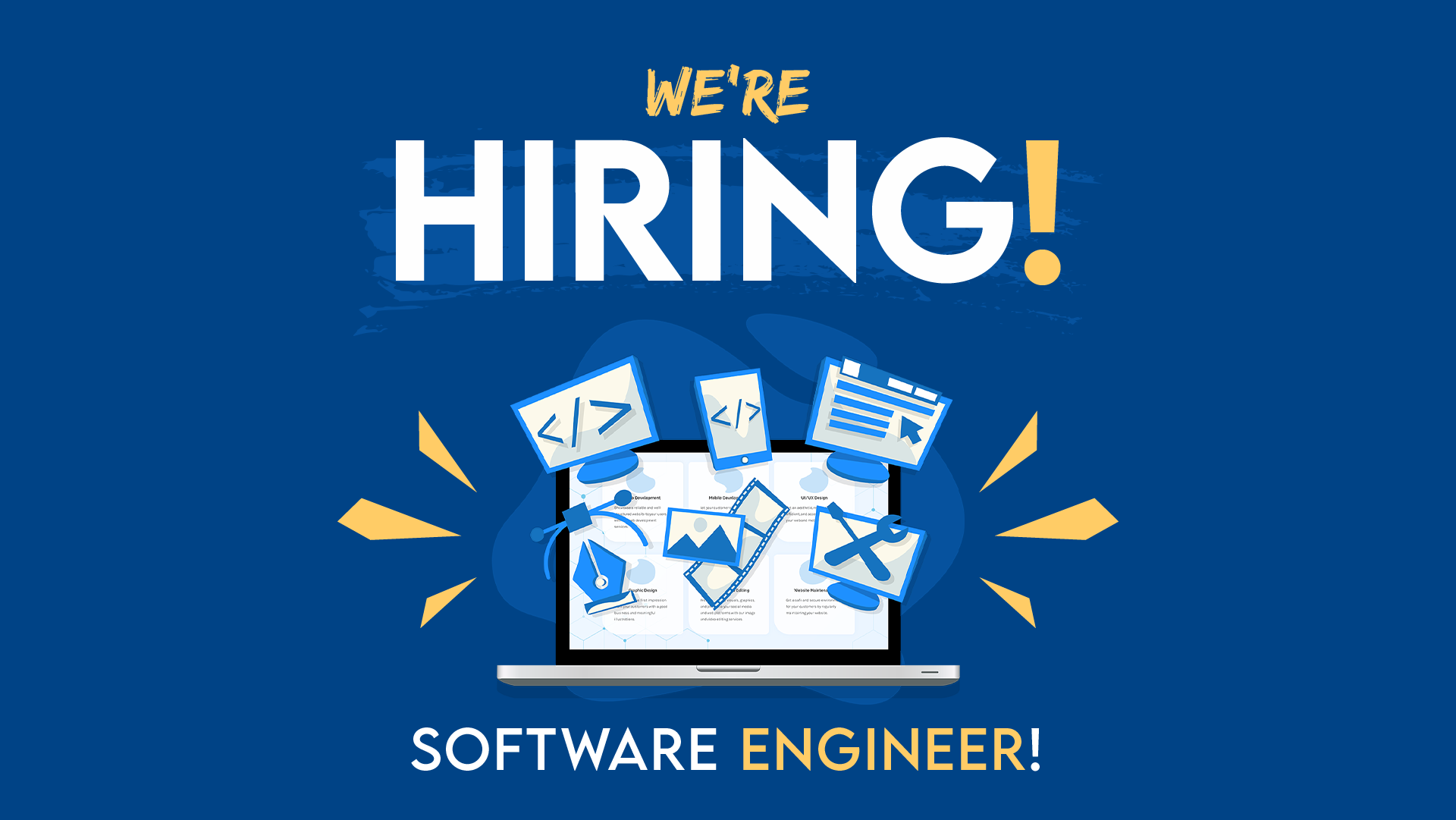 HIRING SOFTWARE ENGINEERS!
Calling all outstanding Software Engineers!
Job description: Responsible mainly for coding back end and a little bit of front end web development.
Responsibilities:
•Responsible for building responsive websites and web application systems.
•Integrate data from various back-end services and databases
•Be responsible for maintaining, expanding, and scaling our site
•Knowledge in JavaScript Framework like (jQuery, AngularJS or Node.js/Express.js)
•Efficient in HTML, CSS, JavaScript
•Knowledge in MySQL, GIT and PHP (Laravel framework) is an advantage.
•Basic knowledge in using Adobe Photoshop and Illustrator .
•Knowledge in Adobe XD is an advantage.
•Must be good at English Communication.
•Works closely with the team developers and must be able to deliver the task and the client's project
on time to the highest standard
•FRESH GRADUATES ARE WELCOME TO APPLY!!
NOTE :
• Applicants must come to the office (scheduled appointments only) . We will give an "ON THE SPOT SKILLS TEST" after the initial interview.
Benefits You Will Enjoy:
● Performance-based salary increase.
● 13th-month pay
● Day off Fixed Weekends
● Observes Philippine Holidays
● 100 % company shouldered HMO and Life Insurance + Dental
● 5 days paid leave upon regularization
● Best Employee allowance ( Every month)
● Technical allowances
● Transportation allowances
● Night Team Socials (every month)
● Casual dress code
Apply now and send us your updated resume and be part of HiPE!