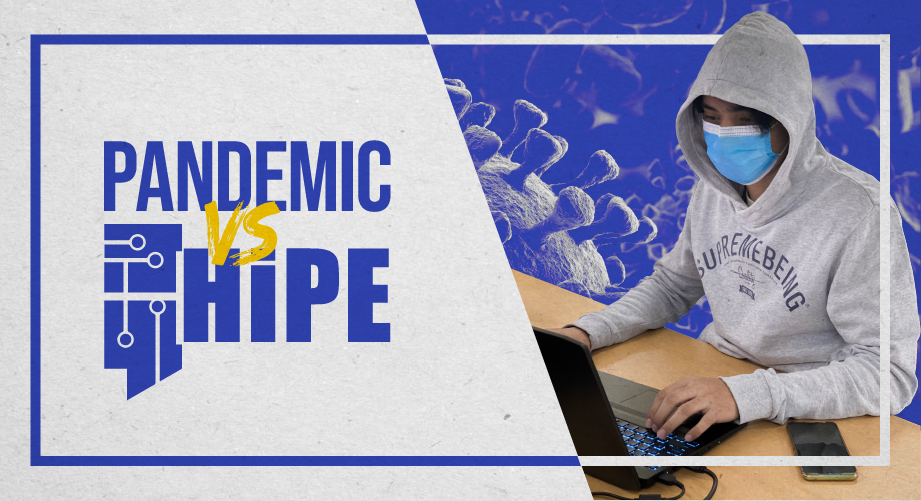 Changes brought by COVID-19 Pandemic in HiPE Japan Inc.
Life suddenly changed for the whole world when COVID-19 arrived, and with it came the need for people to quarantine themselves in their homes. Workers in different industries became immersed in a new reality that has had a huge impact on their lives.
The Covid-19 pandemic has affected all companies in any form and the future seems uncertain and we don't know when we might return to normal. The impact of workers has increased stress. Some companies laid off their employees, especially Hotel, Restaurants and Airline Industries, but in the IT Industry, we can say that we were lucky enough that we're not really affected as other industries are facing right now. HiPE Japan Inc. is now doing the Work from home set up as Covid-19 in Cebu City are increasing in numbers. Things were different when we started this setup. It is hard to adjust and stay motivated as we move towards a new normal, a new change.
Millions of people have transitioned to work from home, have lived through lockdowns, and are unemployed now because of the pandemic. Some of them are depressed and have anxiety due to the pandemic, but some find their ways to be employed. We have some staff in HiPE Japan who are not IT graduates and some who just graduated during the pandemic. If you are eager to work and willing to learn, you can achieve anything if you work hard, and our company will look at the skills and personality of the person. We are willing to help people if we see the potential of a person to work hard despite the situation now.
This is a challenging experience for all companies and workers but despite all the difficult and devastating consequences of the pandemic, it has also taught us that a new and better way of working is possible. We are learning that flexibility and productivity in the workplace go hand-in-hand, and many have even found more meaning in their jobs during the pandemic than we did before.
When challenges come, we hurt, we fail, we learn and we grow. It's up to us on how we can overcome these challenges in life. The small changes and improvements you made today will make tomorrow easier and allow you to grow and improve. This pandemic has given the world a chance to change where it should, and go back to normal when it can.
On the other hand, we keep our employees motivated as they fight against the stress of COVID-19. We always find ways to move forward safely and responsibly. To fight the coronavirus, we wear our facemasks properly and ensure social distancing to protect ourselves and others as well. We will overcome this and make sure we do the best job possible and secure our bright future. Believe that sooner or later, everything will return to normal.
One of our engineers shared this with us;