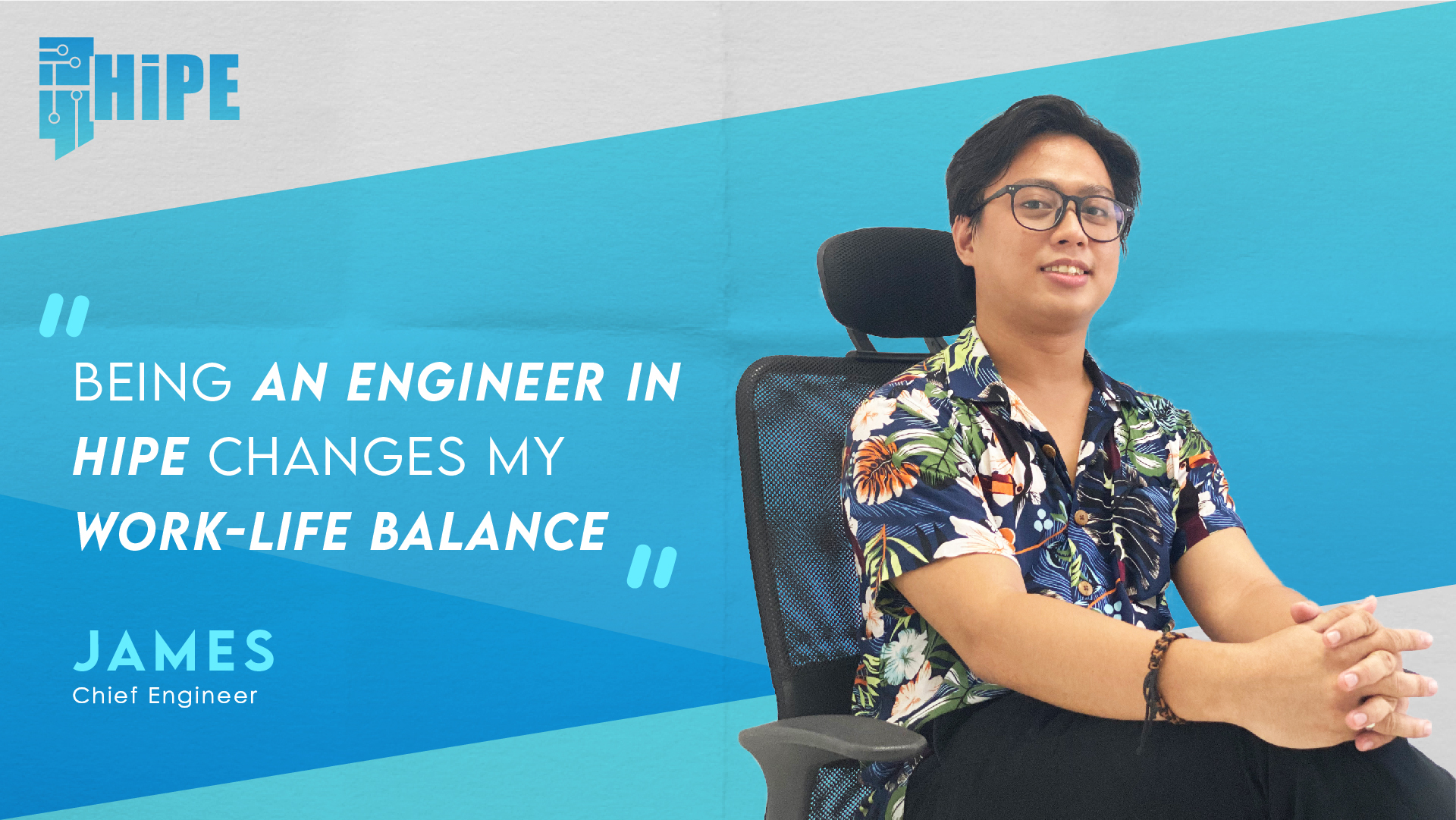 JAMES VINCENT OCARIZA-TOP ENGINEER
James Vincent Ocariza is an IT engineer who has been working in HiPE Japan Inc. since 2019. He graduated at Cebu Institute of Technology - University with the degree of Bachelor of Science in Information Technology which he believed that this course equipped him with the specific skills-set necessary for a position that he has now in the company. James and the rest of the engineers in HiPE have been using their wide range of knowledge to grow and foster successful projects and to keep making things better and stronger throughout the years.
James, one of our top engineers and a team leader from Team Bukkenoh. During the interview, James agrees that developers should also be rewarded for their efforts.
"I love the instant satisfaction of seeing what you've built show up on a webpage and being able to know immediately whether it's working or not," James says. Additionally, he cites the first challenges that arise during coding as a big part of his experiences and it's not boring but actively engaging.
James said "when I applied to HiPE, I became knowledgeable enough. Starting in this company as a pioneer is not easy, like adjusting to the environment. As a team leader, my first job gave me more pressure on each member such as speaking to clients. The language barrier sometimes can be difficult to understand, what I did is to adjust and try to understand their point of view. As a result, I create different solutions and ask the client which works best for them" . This is because not everyone you speak with will understand the technical language, especially speaking with japanese clients, so one must also be skilled at communicating ideas clearly and simply. This one of the most challenging parts of James like engaging to clients but later on trying to understand will make them communicate better and stronger. "These skills made me a better engineer, which I am thankful for being in HiPE, and for doing a lot of training to become what I am today. It makes me feel like I'm contributing more knowledge, which is an amazing feeling" he added.
When we ask him about, how do you motivate your team as a leader? He said " always give them some freedom if they're able to complete the task efficiently, treat them to a nice restaurant, talk to them so we can build a good relationship with my members. Since we are working remotely, I give them more attention and always check from time to time."
Meanwhile, some of the less fun parts of engineers actually lead right back to what makes developers special in the first place. "The technologies are always changing and going in and out of style, so you have to be really adaptable and willing to keep learning inside and outside of work." James says. This can sometimes be tiring, but at the end of the day the process of constant learning is exactly what makes a developer so engaging.
James had an amazing experience with people in HiPE. Being with good company will benefit everyone in the long run. The positivity, hardworking nature and other good qualities in a company would inspire you and would also show in your behavior. It is essential to give importance and always surround yourself with positive people that motivate you, and will boost your confidence overall.
James is really grateful to the CEO of the company for the opportunity to showcase the skills,talents, knowledge and to see the potential of being on top of HiPE engineers.
James is a leader of Team Bukkenoh, at a very young age he becomes more successful by being passionate about his work-life balance. What he is today made him realize that being a good developer is the best way to combat negative aspects. To ignore the negative aspect, as much as possible, exert your own positive influence in the field as someone who helps to make it supportive and inclusive.